This School Needs...
Repair of Computers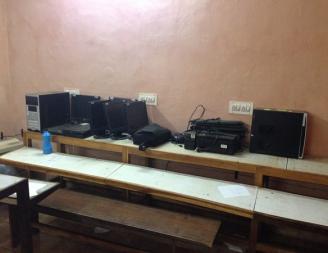 Project Cost:

Rs. 30,360.00


Rs. 0 to go - Funding complete
Repair of computers, provision of new UPS.
Project costs have been verified by The Tiny Seed. If you would like more information on a project you would like to sponsor, please write to us at
info@thetinyseed.org
. Read more about how The Tiny Seed works
here
.
| | |
| --- | --- |
| School: | GHSS, Meenadom |
| School Category: | Government |
| School Type: | Combinations |
| Number Of Students: | 266 |
| Year Of Establishment: | 1890 |
| Medium Of Instruction: | Malayalam and English |
Notes:
The school is located in a hilly area, with classrooms each classroom built on the slope of a hill. The classrooms are old and not in the best condition, yet despite the limitations, the committed team of teachers strives to provide a quality educational experience to marginalised students of the community. The Tiny Seed has supported projects of this school in the past but is not actively involved with this school at present.
View Completed Project for this School